Frankly speaking, Windows Mobile OS is not quite ideal for games. Although Windows 7 on desktops supports many games, it's a huge mystery why there are no decent games for the mobile version of Windows OS. Thankfully, there are some developers who have taken the pain of studying the OS and making some amazing games for Windows mobile users. Here's a list of the five Best Windows Phone Games.

5 Best Windows Phone Games
Angry Birds

Game developers, Rovio finally released the Windows version of the world famous mobile game, the Angry Birds. Right now only the main version is available (Rio, Seasons and Space will be released shortly) and that too at a steeper price than its iOS and Android counterpart. But right now it is definitely one of the Best Windows Phone games. At least now Windows users will get to sling some angry birds, break some structures and make some bad pigs pay for their deeds.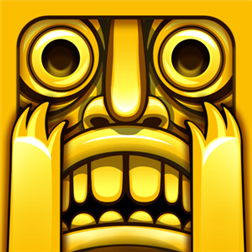 The world famous running game, Temple Run is finally available on Windows 8 Mobile. Now Windows gamers can try and steal idols from temples and navigate mines, cliffs, zip lines and forests to run from "demonic monkeys". Although the requirements of this game – 1GHZ processor and 512 MB RAM – is a bit of a disappointment, still it's much than missing out of this revolutionary game altogether. The sequel, Temple Run 2, will also be available shortly as promised by Imangi Studios.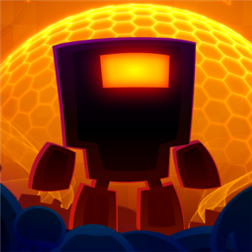 Robotek has been a superb hit among Windows 8 mobile gamers, simply because it's excellent graphics and sound. It is basically a strategy game where you have to control a robot and capture some nodes which have wrecked havoc across planet Earth. The game is pretty straight-forward, combined with colorful neon-type graphics and a cool techno-music playing in the background.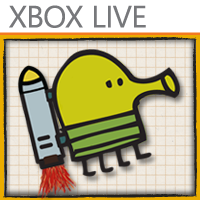 Another popular game among iOS and Android users, the Doodle Jump makes an appearance among Windows Users as well. In Doodle Jump, you have to use your Smartphone's motion sensor to guide the main character of the game, a doodler, left or right as it bounces of springs or flies off wearing propeller hats while avoiding traps. The traps can either be a hole which sucks you in or an alien flying above you, whose one touch will end the game.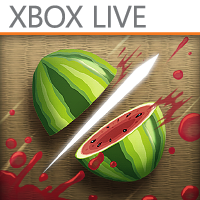 If you are a fan of Ninja At techniques, then surely this is the game for you. Fruit Ninja, by Halfbrick Studios, is the world's most favorite fruit slicing game. It is already popular in iOS and Android devices. Now it's time the Windows mobile users get a taste of the juicy, delicious fruit they slash like a trained ninja warrior.
So this is a list of five Best Windows Phone Games that you can download from Windows Store and enjoy them on your Windows phone. Please also share your Best Windows Phone Games in comments.