Smartphones are meant to make everyone's lives easier. Hence, care should be taken when choosing a Smartphone to make sure it meets your requirements as well as your budget. With so many brands offering an endless range of Smartphones, it becomes a daunting task to select a Smartphone. Here are a few Tips to Choose Best Smartphone.
Tips to Choose Best Smartphone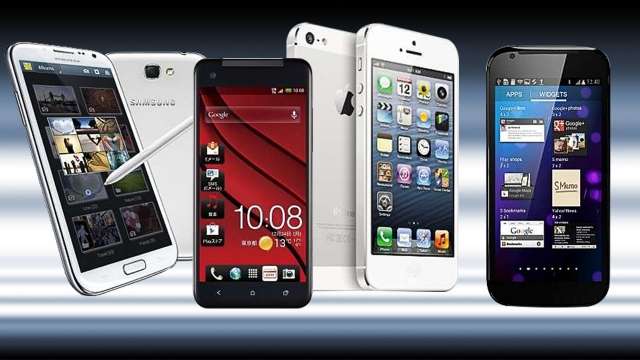 Choosing the right carrier
Going for the best network allows you to enjoy the best Smartphone experience. It's better to check out all the carriers and the various plans they are offering. Comparing the internet plans from the different carriers allow you to get the best internet experience with the best cost savings at the same time. Choosing a carrier which has a wide national coverage allows you to enjoy the seamless Smartphone experience throughout the country. And another criterion is to choose whether to go for LTE or 3G. LTE gives a better internet experience, but is costlier than 3G.
Choosing the mobile OS platform
Choosing the Smartphone OS impacts the Smartphone user experience to a great extent. It also determines the number of apps you can use as well as the quality of those apps. Android is a very popular mobile OS, with a very huge database of apps. But there is also Apple's iOS which is also a very popular OS. The quality of the apps in iOS platform is somewhat better than those in Android. Windows Phone 8 is also gaining popularity very fast.
Going for the right display size and specs
To enjoy the best Smartphone experience, it is always advised to go for a larger screen size. A rule of thumb is the bigger the screen size, the better the multimedia experience. But, one should also keep in mind that the bigger the display, the more battery it will consume. Next is the display type. There are many types of display like LCD, LED, AMOLED, etc. Pixel density, contrast ratio, viewing angles all vary, and it is advised to check the specs at a demo store, to find out if the Smartphone suits you.
Knowing the different specs of a Smartphone as well as battery life
A Smartphone user mostly cares about the user experience he/she will get, rather than the specifications of a particular phone. But, one should keep in mind that the specs determine what kind of user experience you will get from a Smartphone. So it is a good practice to look into the specs like processor speed, RAM, camera, etc. Moreover, battery life should be another determining factor. If one plans to spend a lot of time outdoors, then a Smartphone with a good battery backup is a must. This is the main concern for most people to consider battery life, and its one of the main Tips to Choose Best Smartphone.
Conclusion
With countless Smartphones having prices dropping to the floor, or sometimes reaching the sky, one is presented with many options. It is a good practice to research the various models in the market. Follow these Tips to Choose Best Smartphone to fit into you requirement and Budget.
Finally everybody has their own requirements and has different budget, Hope Tips to Choose Best Smartphone article will help you to Choose Best Smartphone for your requirement, if you also have any Tips to Choose Best Smartphone, please share with our readers.