People who love photography want to make the configuration of their camera the best one. They do not want to compromise anything for their camera. There are many Useful Gadgets for Photographers which will give a new dimension to their photos. Those gadgets let their photographs become of professional quality.
10 Useful Gadgets for Photographers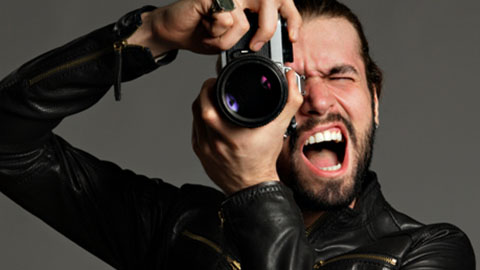 Adobe Creative Cloud- Adobe has created the new creative cloud which needs simple fees on monthly basis. This tool has a bunch of tools from the CS6 which are not needed to buy directly; //www.adobe.com/products/creativecloud.html. Price is $49.99 for a month and $29.99 for the existing customers.
Canon EOS Mark III- This tool has 22.3 MP and also has a normal ISO range of 25600 which can be expanded up to 102800. It also can capture HD quality video which can compete with any other branded company.http://www.usa.canon.com/cusa/consumer/products/cameras/slr_cameras/eos_5d_mark_iii. The price is $ 3499.
Dell XPS Duo 12 Ultrabook- This tool is a mixture of laptop and tablet. People who need to switch between the two devices; this is the perfect tool for them. http://www.dell.com/us/p/xps-12-l221x/pd. The price is $1199.99.
Nokia Lumia 1020- This smartphone has the best smartphone camera. It is one of the most Useful Gadgets for Photographers.
Drobo 5D- This is an external storage device and is a very useful tool for the photographers. The photos need to be stored urgently to a storage device http://www.drobo.com/. The price is $849.
Eye-Fi Pro X2 SD Card- This is a tool which is Wi-Fi enabled and full resolution videos and photographs can also be streamed http://www.eye.fi/. The price is $99.99.
Behance, Online Portfolio- This is very useful to showcase the photos that one captures as it represents the pictures in an orderly fashion http://www.behance.net/. This is available at free of cost.
Level Camera Cube- This helps to levels the photos every time snaps are taken http://photojojo.com/store/awesomeness/level-camera-cube/.
Cloak Bag- This bag helps to take pictures using the camera without taking out the camera from the bag http://cloakbags.com/.
Canon Lens Thermos- These thermoses are made to look as a 70 to 200mm zoom lens of canon.
All the gadgets discussed above are very useful for the photographers. Using these gadgets give flexibility in taking pictures and these are the most Useful Gadgets for Photographers. So people can simply open the links and avail the products. Some of the gadgets need to be bought while others are free of cost.