Do you wish to enjoy enhanced performance from your Samsung Galaxy Smartphone? Do you wish to expedite the speed of your Smartphone? Well, you can always do so with the aid of the following guidelines. These guidelines will provide you some lucrative tips and tricks that can be incorporated in speeding up your Smartphone. Thus, give a quick read to this text in order to speed up Samsung Galaxy Smartphones and enjoy an enhanced performance from it, accordingly.
How to Speed up Samsung galaxy Smartphones?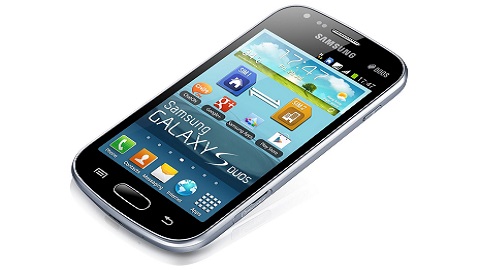 Uncheck the S Voice Shortcut
Yes! In order to enjoy an enhanced and lag free performance on your device, you have to uncheck the S voice shortcut on your Samsung Galaxy phone. This shortcut endows you with viable and apt information about restaurants, locations and also the posts on social networking websites. However, very often it so occurs that, the performance of some apps tends to lag due to the presence of the shortcut S voice on your Home screen. In order to uncheck this shortcut, simply tap on S voice twice. After this, tap on the settings option of your home button. Follow this by selecting the "settings" option from the menu and then, simply uncheck the "open via home key" option from it, accordingly.
Turn of the Animations
Very often, then animations too tend to delay the performance and the feasibility of your Samsung Galaxy phone. Thus, in order to ensure smooth functioning of the apps, you have to turn off the animations. In order to do so, simply go to settings, and click on the "more" tab from the upper right portion of your screen. After this tap on the "Build Number field" option and keep tapping on it, until you get a message stating that you are now entitled to make changes as a developer. Now, tap the "back" button under the zone of "device manager". Follow this by scrolling down to the Window Animation Scale, and select the "animation off" option in order to disable animation and enjoy a lag free performance of your Samsung Galaxy device.
Turn off the Unlock effects feature
This is another feature which tends to decelerate the performance of your Galaxy device and eventually make it slow. Here, you will find a light effect of the lock-screen, which spreads a beam of glow, throughout the screen when you unlock it. It is definitely a commendable feature, however as mentioned here, it can actually tend to reduce the feasibility and the smooth functioning of your device. So, in order to uncheck this facility, tap to the settings menu and from there, tap on the "My device" option. Select the "lock screen" option from here. Follow this by tapping the "none" option in the "unlock effect" menu. This will effectively speed up Samsung galaxy Smartphones.
Thus, on the whole, follow these lucrative guidelines in order to evade any lags on your Galaxy device and aptly enjoy buffer free performance on it, accordingly. These guidelines will effectively speed up Samsung Galaxy Smartphones and enable you to enjoy the best of your much loved, Smartphone.