Are you in search of lucrative and the latest Cydia Tweaks? Do you wish to trace the Top Cydia Tweaks of the year 2013? Do you wish to avail the maximum benefits out of these tweaks? Well, think no longer, as the following guidelines will effectively help you in providing the best and the most well defined ranges of these tweaks. Simply read between the lines, in order to grab a deeper insight about these tweaks, their features and advantages, accordingly.
5 Top Cydia Tweaks 2013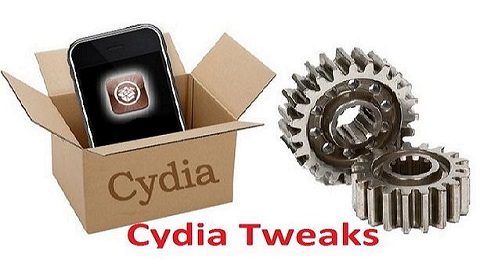 AnyappLock
AnyappLock is an amazing and well defined Cydia tweak which comes with myriad advantages. These advantages effectively enhance your mobile or tablet experience.  This tweak comes with the feature of replacing the iOS lock screen, camera which is default with the apple operating system. This in turn, endows you with the advantages of using and choosing any app as the default one, according to your requirements and necessities.
BrowserChooser
This is another pretty lightweight tweak which helps you in opting for the Safari, as the defalt browser of your iOS. Moreover, to add to this feature, it also allows you to select a preferred browser of your choice, from the array of myriad apps as available in the application store.
GridLock2.0
This is another innovative and highly purposeful tweak, which lists itself among the top Cydia tweaks of this year. This lucrative tweak enables you to choose and select the applications in any specific configuration with or without the presence and availability of blank spaces on the springboard of your device. This tweak is immensely purposeful and equally user-friendly. However, it comes with a price of Rs 300.
LivePapers
LIvePapers endows you with wallpapers that are completely customizable. These wallpapers are offered in iPhone and iPad and even the iPod touch version. Though this tweak comes with a single default wallpaper, however, the users can easily customize it according to their preference and requirement, accordingly.
Aptdate
This innovative tweak is a convenient and user friendly option, which endows you with the maximum benefits from your iOS device. This tweak sends you notifications about all the current and latest updates on your device, accordingly. Aptdate comes for free and turns out to be pretty purposeful as well.
Thus, on the whole, the mentioned tweaks have immense importance and they thus, hold their names in the top Cydia tweaks of this year. Browse through these tweaks and choose the ones which suffice your needs to maximum level.