Printer applications are highly essential for all those individuals who need to get their vital documents, pdf files, photographs and tickets printed on a frequent basis. These apps competently serve the purpose of the mentioned individuals and help them get their desired stuff printed without any difficulty. Now, if you have an android phone and if you are looking for best android printer apps, the text below will definitely assist you in all regards.
5 Best Android Printer Apps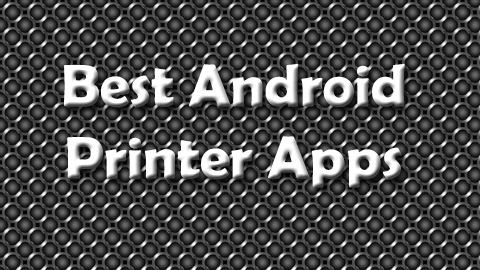 Cloud print is a lucrative app designed for android phones which allow you to print your vital and essential documents by simply syncing your phone to the computer. From air-tickets to pdf or even documents to photographs, cloud print allows you to print every relevant and essential document of your necessity. This is a free application which also assists you in printer management.
The HP ePrint application works perfectly well on the Android Smartphone. You can easily use this app from your Android phone without involving any troubles or bugs. This application is designed by HP and it helps you to procure amazing printouts of photographs and also text documents. The syncing option offered is also equally purposeful. Like most of its contemporaries, this printing app is also for free. According to various polls, the Hp ePrint is one of the most popular and best android printer apps.
With the help of PrinterShare, you can print any important document within a few seconds simply from anywhere across the length and breadth of the world. It allows you to print your documents, invoices and photographs easily. Moreover, you can also print your emails easily with the help of this app. This therefore, a highly essential lucrative application on all regards. This application is for free.
The Polaroid Pogo is also a free app and is one of the best android printer apps for printing photographs. With this application you can print amazing and distinct photographs. This application is for free and thus, can be enjoyed by a huge mass. The Polaroid pogo is indeed a very lucrative and effective app for photography enthusiasts.
This application is designed to be used on the android phones and it allows you to print documents, text, attachments, email and so on. This is initially free for a period of 30 days after which you have to subscribe it accordingly.
Hence, you can easily find various android apps designed for printing. And, you can also choose the best android printer apps from the mentioned lot. Most of these apps are for free and can be enjoyed simply on installing them. So, wait no more and install these amazing apps now.