The smart phones of these days are quite expensive and most of the people have android smart phones. People buy a phone by spending lots of hard earned money. They have plenty of important files and data on their phone. To Recover Lost Android Phone, the following ways must be followed.
How to Track And Recover Lost Android Phone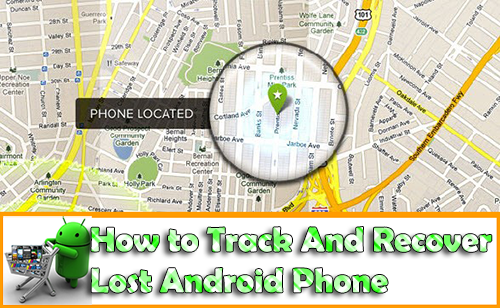 The contact of the owner must be set in the phone. It is the basic thing that needs to be done as soon as one buys an android smart phone. If anyone loses an android smart phone, someone must be picking that phone up. Let us assume that the person picking up the phone will be an honest person. So how can he or she contact the owner if there is no info?
There is a great package for android. It is known as the "Where's My Droid". This package turns up the ringer and switches on the full-blast by sending a text message. This will help to track the phone by the help of GPS system. This package also prevents the thieves to make any changes to the cell after getting it.
People often install many antivirus app to their android smart phones. Many antivirus apps have the system to track the phone as well. The AVG Antivirus let the user lock the phone down like a remote and helps the user to track the cell by the help of Google Map. Another similar app is there which helps to Recover Lost Android Phone. It is known as the Lookout Security & Antivirus.
The service providers will be able to help a lot in searching a lost android phone. To Recover Lost Android Phone, one can install apps like the T-Mobile and the Verizon. These two apps help to keep the phone secure and help to Recover Lost Android Phone.
There is another way to find the lost android phones. The Lookout feature must be utilized from any other android device with the help of Google Maps and the GPS system. This system is quite effective for this purpose.
All the ways discussed above are quite useful. Losing an android phone is really very bad and the user suffers a great loss. There may be many valuable info and data on the phone which are of utmost importance. May be there are many personal matter also. Thus the above ways must be used to Recover Lost Android Phone.