Did you purchase a new Android phone lately? Do you wish to have all your old messages from iPhone to this new handset? Well, you can easily do so by following the step by step guidelines, as mentioned in the text below.  Give a quick read, to transfer messages to iPhone from your Android device quickly and easily.
How to Transfer Messages to iPhone from Android Phone?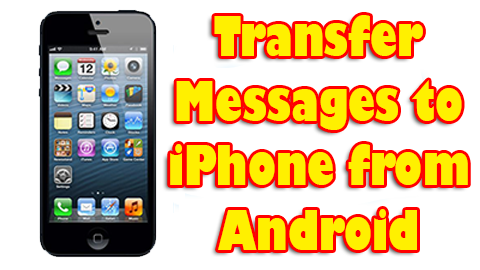 Extract your iPhone SMS/Text Message Database
In order to begin with transferring messages from iPhone to Android, you have to initially start with extracting your iPhone, SMS/Text message database. Begin by creating a backup of all your text messages to your computer. This will be automatically conducted when you sync your apple device to the computer. You will find an option for 'Backup' on your left bar, simply click on it, to backup your text messages, accordingly. Windows and Mac OS users can use the following commands;
C://[Users]/[Username]/AppData/Roaming/Apple Computer/Mobile Sync (Windows Users)
·         ~/Library/Application Support/MobileSync/Backup/ (Mac Os users)
Change your messages into Android Format
After this, you need to change the format of your messages. Begin by changing your messages into Android format. In order to do this, you have to open iSMS2droid. Click on the link to open it, after which, you have to click on the 'Select iPhone SMS Database. It will then ask a command for you iOS backup file, and, you will soon find your backup text messages accordingly. Locate and choose the messages which you wish to save in your iPhone.
Transfer messages to iPhone from Android
After following the mentioned procedures, you need to download the SMS backup and restore application. Simply tap on this application in order directly restore your file directory to the iPhone. Click on the "restore" option and then click on the "OK" option accordingly. You can either restore all your messages or you can also restore only some of the selected messages to your iPhone or apple device. After completion of the procedure, you can easily see the number of messages which have been successfully restored in your iPhone. It is better to reboot your phone after this procedure.
Thus, you can now easily transfer messages to Iphone from Android by following the relevant methods as prescribed in the above text. Glance through these methods and follow them accordingly, in order to restore all your messages from Android to iPhone. So, think no more and get started right now.