Sometimes the contacts on the windows 8 phones get duplicated, which means there are double entries of the same contacts on the list. Merge Duplicate Contacts on Windows Phone 8 is one way to handle these contacts. There are several methods by which you can Merge Duplicate Contacts on Windows Phone 8. Several applications can be accessed on the respective windows phone to enable this. Certain apps such as people app and the app called "duplicate contacts merge" can enable this feature. With the help of these apps one can manage the contacts easily.
How to Merge Duplicate Contacts on Windows Phone 8
Merge with Google
In some of the cases one can merge their contacts with "merge with Google" option on the contacts list. Usually by this method some of the contacts get merged however some of the contacts are still repeated. If one has a very compact list of duplicate contacts, one can use this feature on their Windows 8 phones. However if the contacts list is totally clustered by the repeated contacts, one is suggested to try out other merging options as well apart from the merge with the Google feature.
Merge manually
There are also a few other steps that can be done manually to Merge Duplicate Contacts on Windows Phone 8. These are listed below:
[check_list]
One can go to contacts and open the option "more details" from there one can select the option "join other contact" to merge the other contacts.
One can do this in a similar fashion by going to the contacts and then pressing and holding the contact option then clicking on "Join contacts".
[/check_list]
Best way to merge contacts
The best way to merge contacts in case of a Windows 8 phone is to use the People App that joins the contacts automatically without any fret. Basically in the windows 8 phone one has several other apps running in the background such as Google, LinkedIn, and Facebook and so on. Now the phone uses the contacts of all these apps and includes them in the contacts list separately. The idea of people app is to sort these contacts and get them merged as one contact instead of several contacts.
One Contact Application
Another app called the "OneContact" app is an excellent feature to get the contacts merged without effort. One can download this app for free to get their contacts synchronized and merged into one. One can merge their contacts easily with just one click. This app is really easy to use and very user friendly. This method can help the user to merge contacts very easily.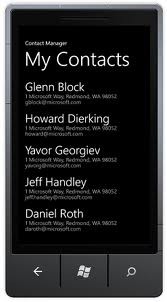 Hope you like our article Merge Duplicate Contacts on Windows Phone 8, Don't forget to subscribe us for more updates.