Nowadays, Smartphones has come with high-tech cameras capable of shooting quite vivid and clear videos. But clarity is not enough to make it an amazing video footage. Sometimes you need special effects, change of tones and texture or to simply crop out a certain portion of the video. To make all those changes you require video editing software. There are many video editing apps available that you can install on your Smartphone itself and edit your videos on the go. Here's a list of 5 top video editing apps currently available in the market:

Top 5 Video Editing Apps for Mobile Phones
VidTrim
VidTrim is the most suitable Android app to make a simple video edition. It is primarily a video trimmer. You can crop part of a video and save it as a new video, set Begin and End markers on your video, set watermark and put on some special effects like Black & White, negative, Glow, Polarize, Pixellate etc. You can also compress your video into a MP4 format to reduce its size.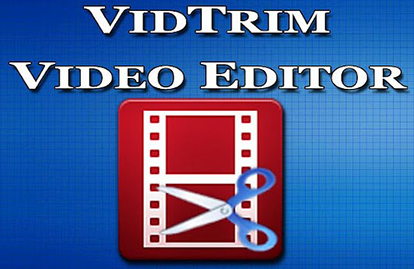 HighlightCam Social
HighlightCam Social is another easy and useful video editor for Android users. One of its added features is that it can turn photos into small movie slides. You can also spice up these mini movies with background music, special effects and amazing themes. All this can be done quite easily by merely selecting a few options and using a few buttons.

Magisto, the Magical Video Editor
Magisto is an online video editor (much like Pixlr for photographs). You just have to upload your video to Magisto's official website, select the kind of editing you prefer, hit the button and voila! You have your video ready. What's more, you can directly share this edited video to YouTube from there.
iMovie
iMovie is the official video editing app from Apple for iPhone users. iMovie helps you turn your raw recorded video into attractive movies. Plus you get the option of recording videos from the app itself, so that you don't have to shuffle between your camera app and iMovie every time you want to edit something. iMovie also allows you to share your movie directly to Vimeo, YouTube, Facebook etc.
Socialcam
One of the best video editors of 2012 (voted by 10 million users) is Socialcam. Socialcam helps you to capture and share new videos easily from your iPhone. There are options to add soundtracks, vintage video filter sand custom titles as well! The best feature of Socialcam is that the videos you edit are stored in the cloud, so that you can watch your videos from any other device.

There are many Video Editing Apps available in the market, if you know any other decent Video Editing Apps, please share with us in comments.