Do you own an iPad? Do you wish to upgrade your iPad with new innovative apps? Well, with the advent of some unique apps, your iPad experience is sure to be enhanced for better. Moreover, some of these apps are for free as well. Glance through, to grab a better insight about the 10 best Apple iPad apps.
10 Best Apple iPad Apps
Here are 10 Best Apple iPad Apps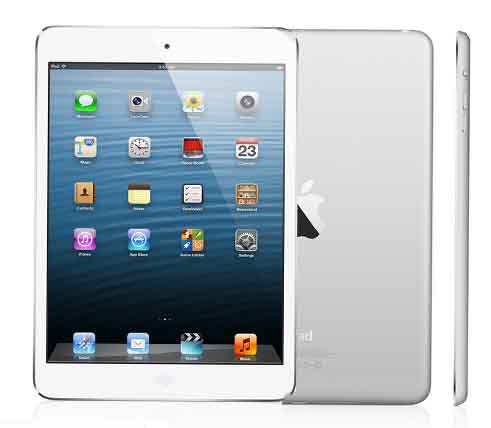 Now, you can read anything, anywhere simply by using Kindle 3.8. This is one of the most popular reading applications for iPad, which provides you with a huge stock of books along with different choice of fonts.
Adobe Reader is a PDF-reading free software which not only helps you to open PDF files, but also various drawing tools which are required for filling up PDF forms.
If you're a race maniac then the Need For speed app is sure to amuse you. This app is equipped with various desirable cars and tracks. You can drift around the tracks using your nitros boosting machines in order to beat your opponents. The 1.2.61 version of this app will cost you Rs 270.
This is one of the most popular health and fitness app which help you to thoroughly enjoy your fitness regime. It will motivate you during your workout and also keep a record on how well you are doing each day. The latest 1.3 version of this app cost you only Rs110.
You can procure better and enhanced sound quality of music on your ipad with Equalizer Pro. Moreover, you can even customize the equalizer of your choice and get default and balanced equalizers for different genre of songs. This app costs you Rs 140.
Instapaper is a Macro Arment developer application which helps you to save articles which you have found online for reading it later. If you have found something interesting on the website but you do not have much time in your hand to read it, you can save it to instapaper for a later read. The instapper comes in a pocket friendly range of Rs 220.
IMovie is an application of apple developer which provides you some exciting and unique controls to make it easier to select clips. You can import those clips into your project and split them around your timeline. Sound effects can also be added to it. IMovie ranges to Rs 270.
The magical Weather application is a weather application, which helps you to detect the exact temperature on your selected location. Moreover, it also provides upcoming weather updates for the next 7 days.
If you are a budding photographer or if taking photographs is your passion, then the iPhoto is a lucrative option in all regards. It allows you to click pictures, edit them, access them and upload them from anywhere. The 1.1 version of this application will cost you Rs 270
With Garageband you can play a host of various music numbers along with the opportunity to have your own jamming session with friends. In fact, with this app you can even create fresh and innovative music. The garage band comes with a price tag of Rs 270.
You can always experiment and try these Best Apple iPad Apps out if you wish to enjoy the maximum benefits from your iPad. These Best Apple iPad Apps will not only improve your experience but will also expedite your enjoyment quotient to a considerable extent.