Educational apps are highly essential for kids to learn and know better about relevant stuffs. However, with the advent of technology, certain iPhone educational apps have also been designed for adults and young adults. Read the following text, for getting a brief idea about the 5 top educational apps for your iPhone.
5 Best iPhone Educational Apps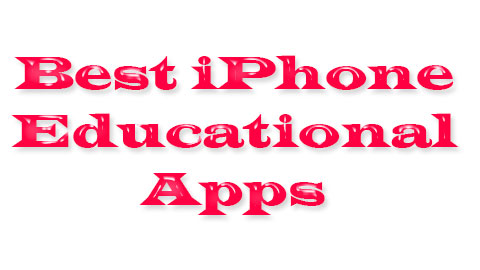 The iTunesU is an application which provides you with relevant and essential course-information from the top universities and schools. You can easily access these courses for free. The courses provided are in audio, video and also text format. In fact, from algebra to English or zoology, you will find relevant information about every course that always amused you. The latest version of the iTunesU is 1.3.1, and this probably one of the most popular iPhone educational apps.
ReadMeStories is a highly beneficial app for your kids which allows them to get a glimpse of the popular stories in eBook format. This in turn, helps them choose their preferred book which you can buy them later. Moreover, this app also helps your kid develop an interest towards reading books. This application is suitable for kids above 6-7 years of age. The 2.3.1 version of the Readmestories is a free version.
The SparkNotes app helps you to garner essential information about relevant dramas, poetry and even prose. This is one of the most popular and best iPhone educational apps. The SparkNotes app comes for free and, the 1.2.1 version helps you to handle the study journals even better.
The Alpha Writer is a suitable app for all pre-school goers and kids. It helps your kids improve their phonetic sense by selling some important words and alphabets. It also helps them write and listen to stories. The Alpha Writer is a pretty interesting app coming in a price range of Rs 300. The 2.2 is the latest version of this application.
Are you afraid of doing mathematics? Do you wish to learn mathematics better? Well, with the KhanArchive App all your dreams will definitely come true. This app is endowed with numerous videos which helps you to understand perceive math better. Moreover, you also get relevant ideas about humanities or commerce subjects by simply using this app. This application, having the latest 2.0 version, comes for free.
The 5 top iPhone educational apps are mentioned in the above paragraphs. Glance through them to grab a deeper insight about educational apps. Most of these applications are for free, however there are some, which have a minimum cost associated with it. Hence, install these apps today itself, to learn more and perceive better.