People who use cell phones often face a serious problem. It is the problem arising due to poor network connections. No matter how smart the phones get, network connections are still weak all over the world. People search for better connections all over. But they do not get satisfied most of the time. So here is our guide to Find Near WiFi Networks on Android.
How to Find Near WiFi Networks on Android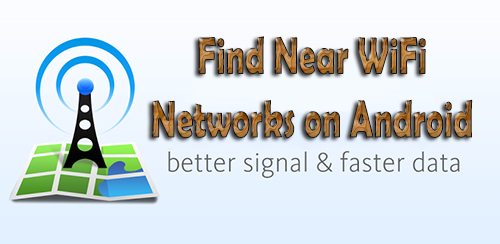 OpenSignal app:
Most of the time people face great difficulty of getting good network connectivity. The strength may be very weak. There are worse conditions even. People sometimes get poor connections at their home. This is really bad. As long as they are in their home, connection is very poor. So he needs to make all the important calls after leaving his or her house. Mostly the common problem that arises is the network failure on going outskirts of cities. Also there is a problem arising while travelling on train. The network tends to fail very frequently. Leaving this, people also faces problem of Wi-Fi connectivity.
Functions:
People cannot guess in which direction he or she will get the best Wi-Fi connectivity. To Find Near WiFi Networks on Android, there is an OpenSignal App for android devices. This is the best app for open signals' detection and can be availed from https://play.google.com/store/apps/details?id=com.staircase3.opensignal&hl=en.
The UI of the app is very stylish. The home screen will show the strength of the connectivity. It will also show the direction of best network strength available. There is also a meter showing the strength of mobile data connectivity. The app has a map option also which will show the places where the connectivity is best to Find Near WiFi Networks on Android.
Operating the app:
The places that are marked with dark red are the places of best connectivity. The lighter reds are weaker connections. Along with all these, the phone has a system of maintaining the statistics of the network usage of the phone. It will show the monthly call, SMS and data usage of the phone. This lets a person keep a track on his or her usage. Also it shows the percentage of time when there was no signal on a month. The average signal strength of the phone network is also shown over there. Thus these are very helpful.
The app is really very praise worthy. People have started using this app on large scale. The app is available absolutely at free of cost at Google Play Store. So this app must be downloaded at once on android smart phones and tried out. In all probability people will love this app a lot to Find Near WiFi Networks on Android.