Note Taking has actually become a pretty common feature in today's era with some popular note-taking apps. In fact, apart from being a common and natural feature, these apps turn out to be an absolute necessity. Now, if you own an Android phone, the following list of note taking android apps will aptly help you in all regards. Read on, to know more.
5 Note Taking Android Apps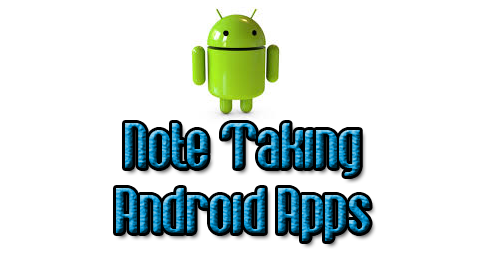 Yes! With the help of Papyrus, you can use your android phone just like a paper. You can easily scribble your important notes with the help of a digital pen or even your finger. The app is equipped with vector graphics which keep your notes beautiful and presentable at any level of zoom. 0.6.2 is the current version of this free application.
EverNote; A popular application
Ever note is highly popular among the other note taking Android apps. This application ranks first in credibility and convenience. The user-friendly features of this app allow you to instantly jot down ideas and share them later in the social networking platforms. This free application is endowed with the latest 5.1.3 version.
Catch Notes; A prolific option
Catch notes is a highly beneficial android application which allows you to create, text, voice or even photo notes. Apart from creating these notes, you can even share them by logging in to your Facebook and Google plus accounts. You can even set reminders to this application, so that you do not miss out on anything significant. The current version of catch varies from device to device.
SomNote is a pretty user-friendly application which allows you to create multiple notes and attach media files or documents to it, accordingly. You can even store them up in different multi-colored folders. The application offers you with 100MB storage space for every account. The current 1.1.9 version of this app comes for free.
Google Keep is an app solely designed to work with Android. This is a simple app enabling you to create new notes by adding different titles. Moreover, you can easily differentiate the apps with the different colors provided for each. This app comes for free and is currently equipped with the 1.0.79 version.
This mentioned list will appropriately refine your choice, and help you to choose the best note taking Android Apps. The mentioned apps are not only beneficial, but are also free. Go through the features of the mentioned apps, and finally select the one which entirely suits your preferences.