Are you interested in creating new innovative apps? Are you always brainstorming lucrative ideas which can be incorporated in making your apps? Well, if you really do the same, then you've probably visited the right page. The following text contains a brief idea about the latest and most lucrative methods to create windows phone app without any knowledge about coding. Read on, to know better.
How to Create Windows Phone App without Coding Knowledge?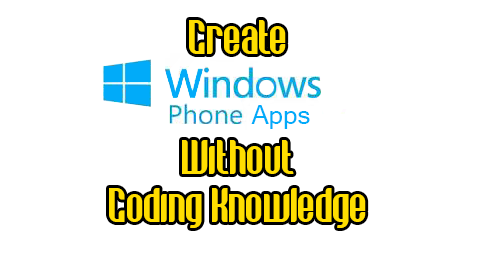 Download the Mango tool beta 7.1
Yes! The mango tool beta 7.1 is a prospective app which allows you to create your own windows app easily and quickly. You simply have to install this app and follow its methods accordingly.  http://www.microsoft.com/en-in/download/details.aspx?id=27570- Click on this link and, click the download option to download this lucrative application and enjoy its benefits accordingly.
Run the application
As soon as you click the download option in the mango tool beta, you will automatically find a window popping up, asking you to install the vm_web2.exe. Install the app by clicking the accept button. After this, you will also find another window asking you to start the process of installation. Click on the start installation option to install app without any discrepancies on the way. After the installation gets over, you have click on the 'Run the product now' option to run it. After doing the same, you will be able to successfully install this app which will eventually allow you to create windows phone app without the help of any developer.
Enjoy amazing benefits
As soon as you've installed this app, you will receive numerous lucrative benefits, which are highly effective and enjoyable at all levels. You will soon be able to create and design your own personal apps without taking the help from any developer. You simply have to enter the required text, content and pictures to enjoy the effectiveness of this application. So, install this app today in order to create windows phone app easily.
Contact deft developers
You can also create your own app designed for Windows phone by consulting some developers. These developers give an appropriate shape to the idea of your application and effectively develop it by coding and other software programs. Thus, if you wish to take the advantages of yourself created apps, contacting the developers is also an effective option.
Hence, as we come to know of it from the above text, you can easily create windows phone app all by yourself. Simply follow the prescribed procedures to enjoy lucrative results. Also, after getting your app created, submit it to the Windows developer platform so that people can enjoy its advantages.