People buy a phone with lots of hard earned money. They have many important data on their phone. Losing a phone is a great loss and if it is an iPhone, it is a great loss in terms of money as well. Here are some tips to Recover Lost iPhone.
How to Track And Recover Lost iPhone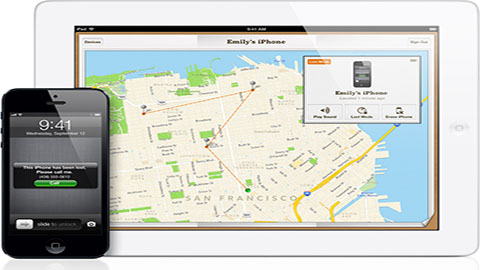 Using 'Find My iPhone' app- This app must be downloaded from the app store. Then the app has to be opened from an iOS device or an iCloud on a Mac machine. This is one of the best apps to recover a lost iPhone. This app can locate the current locations of an iPhone, lock the cell and even erase the data stored on it. So it is very useful to Recover Lost iPhone. Also a sound can be played on it to find a lost phone.
An app called the 'If Found' should be used. This app lets the user set a background image with the info about the owner. Thus it will help an honest person to help find the iPhone. This app has to be purchased from the app store, the price is very less. So nothing to worry about. This app also helps a non-iPhone user to locate the owner of the cell and help him find it.
The Twitter should be used to locate a lost iPhone. A separate account has to be made on Twitter only for an iPhone. The 'Find Me' app has to be installed. This app will help to use the tweets to the account via the GSM's tower ID. It will also show the latitudes and longitudes on Google Map. Thus it will easier to Recover Lost iPhone.
One must go the nearest authority that is the police station, if he or she loses an iPhone. The IMEI number and other details of the handset have to be given. The model number is compulsory.
The iLocalis app should be used to track the location of a lost iPhone. The app's homepage has to be opened and there will be options for tracking the lost phone. This app requires a jail broken iPhone, and will help to Recover Lost iPhone.
Losing an iPhone is really one of the worst things that can happen with a person. The iPhones are really expensive and one must not lose it. But accidents do happen and no one can predict when it is going to happen. Thus the above discussed ways should be utilized to Recover Lost iPhone.