With advancing age we must also learn to advance ourselves. For example many years back kids were not given any cell phones to carry but now they have to be provided with it. The main reason is to know about the whereabouts of a child in this busy life of parents. This article is about Tips for Buying Phone For Kids.
Tips for Buying Phone For Kids?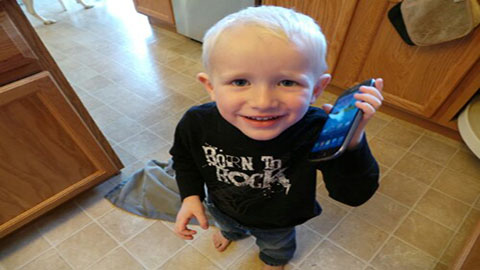 Why buy kids a phone?
In this busy schedule of life most of the parents are unable to keep a good notice of their child and also are unable to keep in contact with them. As the parents are not available the child is also unable to contact them.  This stands out to be the most important reason why a parent must buy their child a mobile. The mobile not only keeps them to stay in touch but also helps the child in his studies and other needs.
Tips for Buy Phone For Kids
Here you will get to see certain basic Tips for Buying Phone For Kids which a parent must notice before buying their child the mobile. These are:
Choose the right phone: The first Tips for Buying Phone For Kids is that before a parent goes out to buy a phone he or she must think whether or not their child is ready to get the smart phone or not. Most children are very casual and tend to break things or lose it. So if you are planning to buy your child a smart phone keep this in mind. Also one must keep in mind that a smart phone provides their children with a lot of help. This may include help while they do a project or their homework and etcetera.
Smart phones: Speaking of Smartphones, if you really plan on buying your child your one then you must know the following. Smart phones are available on the market consisting of four best OS namely Android, iOS, Windows and Blackberry. The following info can turn out to be the best Tips for Buying Phone For Kids.
Android in the market has the most diverse applications and can be used to do almost anything. The iPhone on the other is arguably the most streamlined and simplest operating system and one special thing about Apple is that they only launch one model with new features making it easy for a user to choose. The windows phone is a completely different one having life tiles on its home screen giving recent updates of news and events which really provides a child with a lot of things happening around. The Blackberry in general is thought to be used for professional purposes but it must be kept in mind that it keeps working and play separately in it which can of much advantage. 
Parents must allow their child to have a smart phone after reading the above Tips for Buying Phone For Kids as it will be of a lot of help to them in doing their various works. Children must also be careful in handling the phone by them self and solely be responsible for its lost or damage.