A lot of people like to root their Android phone to get benefits which are practically not possible without rooting. But one thing that must be kept in mind is that when you root your Android phones it loses its warranty and the company of it does not provide any help. To prevent this from happening people Unroot Android Phone.
How To Unroot Android Phone or Tablet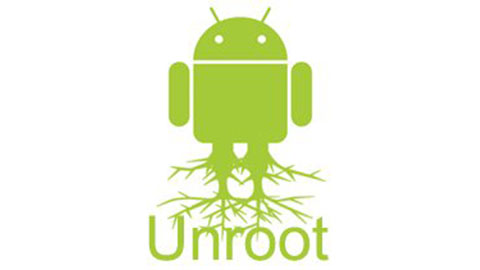 How to Unroot?
Unrooting an Android device is really very easy and can be done with just one click. There are two ways to do so, one is to be done is there is a custom recovery installed on your device while you rooted it and the second is to be done if the custom recovery is not installed in your rooted phone. Both ways will be discussed in this article.
Unroot Using Universal Unroot
Universal Unroot is the name of the application with the help of which you will perform the process to Unroot Android Phone. This application is available on the Google Play Store and cost around $0.99 approx. All you have to do is pay for the app and get it installed. After installing the app click on the root process. The interface may not look good to you but your work will be done. After unroot process is done do a quick reboot which will delete all traces of your previous root along with the superuser apps.
You can get this app from: https://play.google.com/store/apps/details?id=com.universal.unroot
Unroot Using SuperSU
SuperSU is an app available in the Android play Store which also acts like the Universal Unroot but it can only be used if you have not installed the custom recovery on your device while rooting your device before. You can get this app for free unlike Universal Unroot which costs around $1. Now begin to install SuperSU in your device and run it. Choose the Full Unroot option and it will get to work. After you Unroot Android Phone reboot it and everything will be done.
You can get this app from: https://play.google.com/store/apps/details?id=eu.chainfire.supersu&hl=en
Unrooting does not mean getting everything deleted it just means that you remove certain SuperUser.apk files and some su binaries from the system of your device. The files that are required to be removed are:
/system/bin/su
/system/xbin/su
/system/app/Superuser.apk
As you can see after reading the above article it is really very easy to Unroot Android Phone. You just need to get hold of the two apps namely Universal Unroot and SuperSU to unroot your device accordingly. Keep in touch for more updates and news about unrooting an Android device.