Are you intrigued to install Ubuntu on your Nexus of Galaxy device? Are you interested in tracing the tips and tricks for doing so? Well, think no longer, as the benchmarks here will effectively help you in this regard. All you have to do is, give a quick read to have a better perception of the subject. So, think no more and read along, in order to install ubuntu on nexus 7 , 10 and Galaxy Nexus.
How to install Ubuntu on Nexus 7, 10 and Galaxy Nexus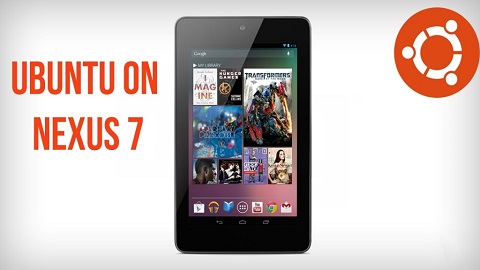 Before installing ubuntu, you have to make sure that your Nexus devices s well rooted. Moreover, it should also come with an in-built custom recovery system like CockWorkMod or TWRP. The Nexus 7 should also have a proper code name, named as "grouper". Thus, the files you will download on Nexus 7 will be saved by the "grouper" name. Following are the files which you have to download in your device, in order to install Ubuntu.
quantal-preinstalled-boot-armel+grouper.img
quantal-preinstalled-armel+grouper.zip
quantal-preinstalled-phablet-armhf.zip
After this, you need to connect your nexus 7 device to your PC and then copy the downloaded files to the man storage of your tablet. After this follow the mentioned guidelines.
Hold your power-button for some time and then, choose the option of "turn-off" to turn your device off.
As soon as it is of, press the power button along with the volume option until you successfully reboot it into fastboot.
After this place the quantal-preinstalled-boot-armel+grouper.img, exactly in the same directory where the fastboot.exe files are present.
After this type: fastboot flash boot "quantal-preinstalled-boot-armel+grouper.img" in order to install, the boot image.
Now, as soon as you've installed the boot image you have to press the volume options in the fastboot screen until you find the reboot into recovery option. And as soon as you select it, you are automatically endowed with Ubuntu on Nexus 7 and 10. Now, after completing the proceedings, it is better to wipe off your system and start afresh.
How to install ubuntu in galaxy nexus?
Before installing Ubuntu on your Galaxy nexus, you have to ensure that you have already stored a copy of your applications, messages and other relevant data as a back-up on your computer. After this, follow similar procedures as mentioned above and back it up by pressing the volume up, the volume down and the power button simultaneously in order to complete the job. After this select the "recovery" option by using the volume buttons and select it accordingly to enjoy the best from your device.
The mentioned guidelines will effectively help you install Ubuntu on Nexus 7, and Galaxy Nexus. Follow it aptly in order to enjoy the features of this innovative operating system.