Nokia Symbian was once the most popular mobile OS that was very flexible to use. Thousands of apps were supported in it. People were very pleased after using it and it has been the king OS in a point of time. Many people still use it and want to know how to Speed Up Nokia Symbian Smartphones.
How to Speed Up Nokia Symbian Smartphones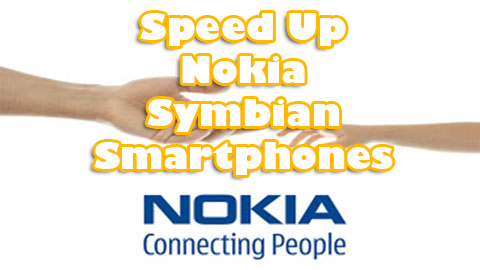 Internal processing made faster:
Nokia Symbian sometimes tend to face lag problem as it supports large number of apps and people do not use it in proper way. So there is a way to Speed Up Nokia Symbian Smartphones. That way will increase the processing rate of the phone to a larger extent. The CPU speed will be utilized to the maximum extent and there will be very less lag problem. There is a particular syntax for the process. This process is actually configuring the coding of the phone and it is a trick. First and foremost the phone date has to be changed to 03/04/2005.
Procedure:
Then the Menu has to be visited. There will be the Office option. This option needs to be opened where the user will find the To-do List. This is the main element for the process and the user needs to write some code or writing on this To-do List. A new To-do List has to be created with the following data. "Subject : Speed" and then the next line "Due date : 04/08/2005" and the last line "Priority : High". Once these are written, "Done" is to be pressed. Exit should not be pressed.
Syntax:
Another note to be made in the same way with "Subject : Qoukie", next line "Due date : 04/08/2005" and the last line as "Priority : Low". Then the To-do List is to be exited to the stand-by screen. Now again To-do List to be opened and "options" to be opened and then the "mark as done" option is to be chosen. Now the user can exit and date to be updated. The main trick lies behind the two To-do Lists that are created and it will actually take part in the process to make the phone faster.
If all the above processes are done properly, then phone will get faster that what it was before. All the internal processing will be done faster and the user will get to see a marked difference on his or her phone. Thus the above steps must be followed to Speed Up Nokia Symbian Smartphones.