Transferring files between iPhone or iPad and Mac OS is very easy. People often query about it and want to know how it is to be done. So here are the steps given to show that how to Transfer Files Between iPhone, iPad And Mac. The steps are very easy to follow.
How to Share or Transfer Files Between iPhone, iPad And Mac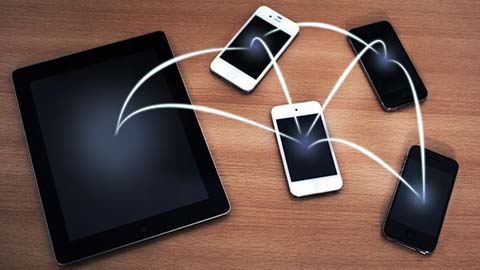 Instashare to be downloaded:
There is software known as the Instashare which will help in the process https://itunes.apple.com/us/app/id576220851?mt=8#&partnerId=30&siteID=xhX.vKggN.k-Nddd8NecO6Uw2t9xvOEp3g. It allows the user to transfer any audio, video, image, PDF file or other files between an iPhone or iPad and a Mac. This software uses the Wi-Fi or Bluetooth connectivity to transfer the files between the two devices. The best thing of this software is that there is no concept of pairing two devices initially. No setup is also done before sharing files between the devices. The concept of this software is that the transfer will take place so long as there are one or more devices running Instashare in specified area.
Procedure:
When Instashare is opened initially, the application shows a short tutorial to show how to Transfer Files Between iPhone, iPad And Mac. If both the devices have Bluetooth, then there is no need of any internet connection over a Wi-Fi. The files can be transferred via Bluetooth only. Transferring files in this application is very easy and exciting. By holding and dragging a file, one can transfer it to other devices. It must be dropped to a desired location where the user wants to send it. The Instashare can also be shared with other devices at some easy and convenient steps.
Availability of Instashare:
The Instashare for the Mac version is available at free of cost for the Mac users. When one is sending files to other device, the other device will be getting an incoming alert and confirmation message to receive the file. Instashare supports all file formats for sending but there is a drawback of the application that is sometimes while transferring larger files, it stops in the middle. Hopefully this fault will be rectified in the updated version of this software. Rest all the features are too good to mention in this software.
The Instashare application is the main element in this process. Without it, the process cannot be completed and the aim would not be fulfilled. It has to be downloaded and since it is free, one need not worry about the cost. So the above steps must be followed to Transfer Files Between iPhone, iPad And Mac.