The Samsung Galaxy S4 (I9500) has many applications that over clocks the CPU, or as a cheat, change the value of an address of a game element while playing, or reduce texture graphics for smooth function, etc. These require application that needs super user permission which rooted phones can. Here is how you can root Samsung Galaxy S4.
How to root Samsung Galaxy S4 (I9500)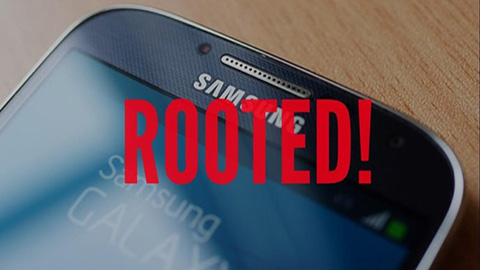 Precaution:
Warning- Rooting an Android phone will void the warranty that it posses from the time the phone is bought. If not correctly rooted, it can also cause loss of data that the phone has. Root your phone at your own risk. The rooting of phone needs to be done only by an expert. At first download the root package from any site. Make sure it is a .zip file and not a .rar file. This is the package that shall install the super user application and root your phone. Now after downloading store this package in the parent directory of your memory card. It is better not to keep it in any folder.
Procedure:
Now switch off your mobile phone. Before switching off, make sure that the phone has got adequate charge of above 50 percent. Now carefully press the Home button, the Volume + button and the power button simultaneously. You will see the android recovery window shall open. Now, the touch screen won't work, you have to navigate through the various options with the Volume + (up) key and the Volume – (down) key. Now press the Volume – button till the pointer reaches "Apply update from SD card" from "Reboot system". Now press the home button. After pressing you will see the memory card opens.
Things to be remembered:
From there scroll down till you get the package that you downloaded and saved in the parent directory. If it is in any folder, then scroll to that folder and press the home button to gain access to that folder. After locating the rootpackage, press the home button, you will see a processing screen. If the package is errorless, it will correctly install. Then, from the window appears,select "Reboot System". That's it! Your root Samsung Galaxy S4 is done.
In the menu see a new application named Superuser. This lets gain access to the functions that requires the rooted phone. Now, if you have experienced any other defects within the warranty period, and got your phone rooted, then simply download the '"Unroot"' package and follow the same procedure as followed above to root Samsung Galaxy S4.