Are you a regular gaming buff? Do you wish to record Android Game play video and show it off among your friends? Well, think no longer as the guidelines here will surely help you in this regard. All you have to do is, go through these guidelines and follow them accordingly in order to record your preferred game play videos. In fact, the procedures provided here are also very apt and easy to follow. Simply go through them in order to do your job quickly and easily and then, show off your videos to all friends and colleagues, accordingly.
How to Record Android Game Play Video : Root Users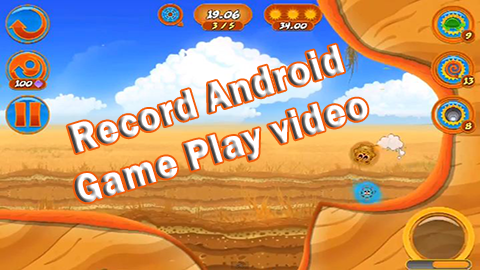 Root users can always use ScreenCast
If you are a root user and if you own an Android phone, then you can jolly well use Screencast in order to record your preferred videos. This Screencast is an effective and innovative application which is widely available in all app platforms including the Android Store. Simply get hold of this innovative software, install it on your Android phone and then proceed with recording your game play video effectively. The process of downloading and installing this stuff is simple and easy and so, think no longer and check this link to fulfill your aim. https://play.google.com/store/apps/details?id=com.ms.screencastfree&feature=search_result#?t=W251bGwsMSwxLDEsImNvbS5tcy5zY3JlZW5jYXN0ZnJlZSJd. You will find both free and paid version of this application, however the free version or the trial version link is provided here. Check this link and install the application to see whether it suits your phone perfectly or not.
Advantages of using ScreenCast
The most effective advantage associated with choosing this application is it's easy to use functions. With the aid of this application you can easily choose from a wide array of fps provided in order to make your gaming experience and recording experience all the more smooth and better. You can easily select from fps values ranging from 10 fps and 40 fps accordingly. However, with the advent of technology, most of the Android phones come with dual core and also single core processors where your video recording facility is all the more facilitated to a greater and much more considerable extent. Thus, with the aid of this innovative application you can easily record Android Game play video and show it off among all friends and acquaintances.
Thus, on the whole, the whole procedure to record android Game play video for root users is considerably easy. And, all you have to do is download a single application in order to enjoy the maximum facilities from it. Thus, think no longer and get the Screencast installed and updated on your phone to enjoy the best recorded Game play videos on Android.