Are you an ardent Smartphone gamer? Do you love playing varied versions of games like temple run or Subway surfs on your Smartphone?  Do you wish to record android game play video and show them off to your friends and colleagues? Well, think no longer, as the guidelines here are sure to assist you in this regard. Simply give a quick glance in order to grab an apt and profound insight over the subject.
How to Record Android Game Play Video : Non-root users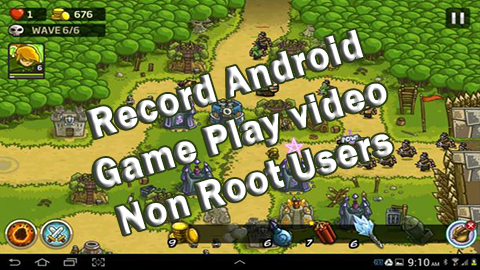 Essential Requirements
If you are a non-root user and if you wish to carry on with recording, the varied game play videos of Android, then, you have to ensure certain things.  Firstly, you have to make sure that you have a computer designed with Mac or Windows operating system. Apart from this you also require a blue stacks emulator for your PC. If you are a newbie, then you should know that these emulators are simply designed to help you run the varied Android applications on your PC. Again, in order to add to this, you also need a Camstudio for recording the video screen. You can easily download each of these apps by clicking the following download links.
For downloading Camstudio– http://camstudio.org/
For downloading blue stacks emulator– http://www.bluestacks.com/
Step by step benchmarks
Begin by running the blue stacks exe. file and the camstudio exe. file. Right click on each of these files to find the run option and then, run them accordingly. After this, open the blue stacks emulator and then, access the playstore from there by simply scrolling down the myriad options. Follow this up, by installing your preferred game. Now, sequentially open up Camstudio and begin with the installed game on bluestacks. And lo behold!  Your game play recording will commence, thereby endowing you with the facility to record android game play video and show it off among your buddies. After recording your game, turn off the recording feature in order to avoid unnecessary and extra recorded stuff. Thus, by following the mentioned benchmarks you can jolly well get your stuff recorded even if you are a non root user.
The mentioned guidelines will therefore, effectively help you in providing the most viable solutions in this respect. All you have to do is, download the mentioned applications and follow the step by step benchmarks accordingly. Thus, think no longer and get going right now in order to record android game play video and show it off to your friends.