There are many situations when one needs to backup the data of the phone. Factory reset is a big problem since all the system settings come back to the initial state. All the saved settings get lost. So here are the steps showing how to backup Non-rooted Android. This process is effective when the user faces any sort of trouble.
How to Backup Non-rooted Android before Factory reset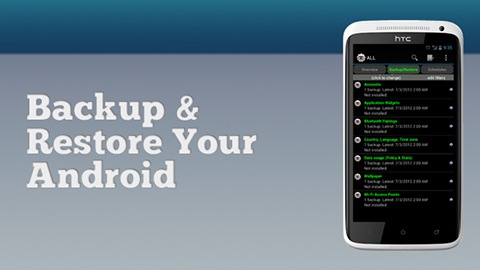 Requirements:
There is a great application that allows the user to backup all the data of the android of version 4.0 or higher without rooting. This application is known as the Carbon. The requirements for this process are an android device having android ICS 4.0 or higher version, a Windows, OSX or Linux computer, the Carbon app https://play.google.com/store/apps/details?id=com.koushikdutta.backup&feature=nav_result#?t=W251bGwsMSwxLDMsImNvbS5rb3VzaGlrZHV0dGEuYmFja3VwIl0, the Carbon for the computer http://www.clockworkmod.com/carbon and also the android driver if one uses android on Windows http://www.clockworkmod.com/carbon/drivers. Firstly one needs to open the Carbon of the desktop version and it will ask the user to connect the computer with the phone. After that, the Carbon needs to be opened from the android and it will ask the user to login to the Google Account.
Procedure:
But it needs to be ignored and the phone needs to be connected to the computer. After connecting, the app will get activated on waiting for few seconds. Then the phone has to be disconnected again. There will be the options showing all the apps installed on the phone and there will be check boxes next to it. The check boxes need to be ticked to backup those apps. There will be option for restoring the backed up apps and also option for syncing.
Limitation:
It must be noted that the Carbon app on the android will be activated so long the phone is switched on. Once it is off, the phone has to be switched on again and the above steps have to be followed to activate the app on the android again. It is a great way of backing up all the apps on the android phone without doing factory reset or rooting the phone. Both the processes bring lot of complications. There this is the best way to backup Non-rooted Android.
Factory reset makes all the system settings and setups into the default condition. All the customizations of the phone are lost and the user needs to spend huge time to bring back those to normal. So the above processes must be followed to backup Non-rooted Android without doing factory reset.