WhatsApp messenger provides the unique way of chatting and also sharing multimedia and other types of files with other users. For this reason, WhatsApp has gained a large audience. WhatsApp download the images of the others user. This means the wastage of valuable mobile data. In recent updates, it is seen that the option to disable WhatsApp auto image download on Android device is absent. For this reason there will a lot of wastage of mobile data. To avoid two options are available.
How to disable WhatsApp auto image download on Android device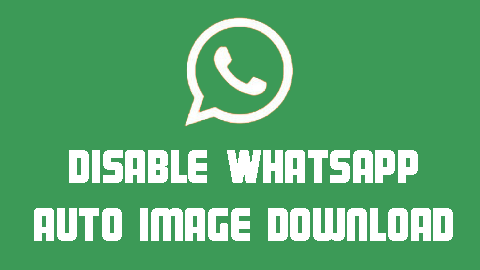 First option:
To work with this trick you don't need any rooted device.
First, download the WhatsApp for Android from Google Play store. The link is https://play.google.com/store/apps/details?id=com.whatsapp.
After installation, "Force Close" the application. This can be done by going to Settings > Applications > WhatsApp Messenger.
The next step is to enable the Airplane mode. To activate airplane mode, go to Settings > Wireless & Network Settings  and then the Airplane Mode option.

The next step involves download an old version of WhatsApp Messenger. In this regard, version 2.8.1504 is most useful. You can use Google search to get it. After that you have to install the old version without uninstalling the current WhatsApp messenger.
In the next step you have to change the date to October 2012. To do this, go to Settings, then Date & Time and finally select Set Date.

The third step involves running your installed WhatsApp Messenger. Select Menu option and from there select Settings, go to Chat Settings and unselect the download image option.

You are ready to go. Change backs the date to present day and turn off the Airplane Mode.  Next open the Google Play store and update the WhatsApp Messenger to latest version. You can now see that the Auto- download Image option available.
Second options:
In this option you have to uninstall the current WhatsApp Messenger. If you concerned about losing Chat Conversations, then you can backup up your chat data.
After the backup is done, you need to download WhatsApp Plus app which is free available in the internet.
After installation, simply open the go to Settings > Chat Settings. From there simply uncheck the Auto Image download option.  In this way, you can disable
Conclusion:
Above stated problem can help you greatly in reducing the data usage and you through this you can disable WhatsApp auto image download on Android device. It has to be remembered that if the second option does not work at all, you can use the first option.