Adobe flash player is no longer available in the Google Play app store for download. Also, flash player has been removed from default android web browsers including Google chrome. HTML 5 is now considered in its place but flash player remains as an important part in some websites. Now, just because it isn't available in the app store doesn't imply that your android device couldn't have it. Well, there is a way in which you can install Adobe flash player on android devices. Continue reading to know how you can achieve this.
How To Install Adobe Flash Player on Android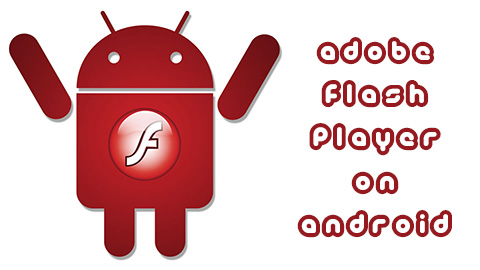 How do you go about it?
You will be requiring a device running on android 2.2 or more. Make sure that you disable the built in security option for installing apps as you would be downloading from sources other than Google play. Follow the following steps to install adobe flash player on android.
As mentioned above, check the box marked "unknown sources". This would allow installation of non market applications. You can find this option inside settings > Applications.
Launch a browser other than chrome and search for "flash player archive page". You can follow this link for this purpose: http://helpx.adobe.com/flash-player/kb/archived-flash-player-versions.html
Look for "flash player for android archives" and find a suitable version that will be compatible on your android device. Download it.
Once the download is completed, close the browser.
Open notifications and tap on the file to install it.
Once the flash is installed, open your browser again, but not chrome as it does not supports flash player. Enable the plug-ins.
Now open YouTube on your phone to confirm that the flash player works.
Once you have made sure it is working, remember to uncheck the "unknown sources" box (which we check marked in step number 1) to keep your device secure.
This is how you can Install Adobe Flash Player on Android device.