Nowadays people around the world use tablets which can be said to as mini computers in one term. One such tab which is quite affordable and can be used by students or for business purpose is the Acer Iconia Tab B1-A71. In this article we will know more about Acer Iconia Tab B1 Features and Acer Iconia Specifications.
Acer Iconia Tab B1 Features and Specifications
Display
This tab consists of a wide 7.0 inches TFT Capacitive touch screen. The screen consists of 256 K colors with a resolution of 600 x 1027 pixels and with a pixel density of 170 ppi. This can be considered as one of the cool Acer Iconia Tab B1 Features.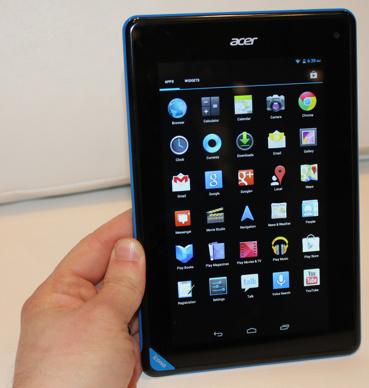 Connectivity
This table does not support 2G nor does 3G as it does not have a slot for putting the SIM card. The device totally works on the Wi-Fi connection if the user wants to surf the internet. Another important spec of this device is its 4.0v Bluetooth which helps in lightning fast transfer of files and data.
Camera
One of Acer Iconia Tab B1 Specifications which users must know is about the camera of Acer Iconia Tab B1. The device consists of 0.3 MP of primary VGA camera having digital zoom. The resolution of pictures taken by the device is about 640 x 480 pixels.  Video can also be recorded by the device. One thing that users must know is that neither the pictures nor the video is of very good quality. The video formats of video which can be run on this device are mp4, XviD, H.264 and H.263.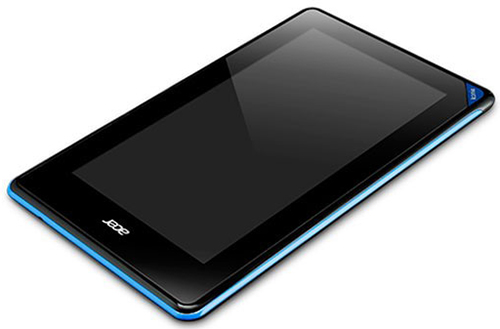 Hardware and OS
The tabs OS is based on Android 4.1 (Jelly Bean) software which is user friendly and easy to use. The Dual core 1.2 GHz processor is good for processing and smooth working of software in the device. The chipset of the device is MTK 8317T which is quite good as far as the Acer Iconia Tab B1 Price is concerned. The tab is available in two models one consisting of 8 GB of internal storage and the other has 16 GB of storage. The Device has 521 MB of RAM. Only one kind of sensor is there i.e. the Accelerometer sensor. Over the Acer Iconia Tab B1 Specifications of hardware is good enough.

Conclusion
The device is not suitable for those who likes to play games and makes heavy use of the device. The Acer Iconia Tab B1 Price is marked at an affordable rate. If you want a tablet for normal usage and normal net surfing then you shall use this device, because Acer Iconia Tab B1 Features and Specifications are really impressive.