Samsung has been able to build such a place in the market that with every new launch from other competitors it always has to keep something up its sleeve. Now with these two new (actually same phone with two different variants) phones Samsung has unrolled its sleeve and launched Samsung Galaxy Mega 6.3 and Mega 5.8. The Samsung Galaxy Mega Features and Samsung Galaxy Mega Price are surely to occupy the market sales for some time. The names of the phones actually suggest the screen size of the two phones. The Galaxy Mega 6.3 has a 6.3 inch display and the Mega 5.8 a 5.8 inch display.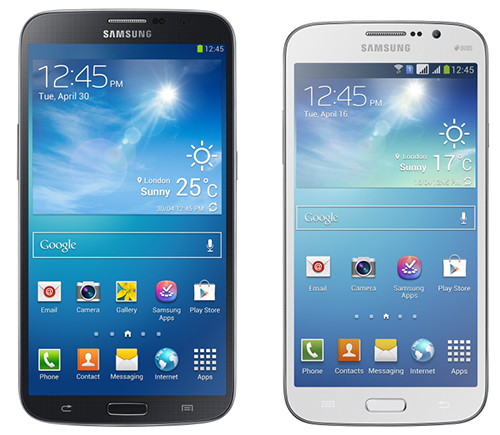 Samsung Galaxy Mega Specifications (Mega 6.3 and Mega 5.8)
Both phones the Mega 6.3 and 5.8 sport mainly same kind of features and specifications. The Samsung Galaxy Mega Specifications are as follows:
[check_list]
Networking – The phones supports both 2G and 3G networks and as an addition it even supports 4G LTE network. This feature is surely to create a buzz around and in the market. This phone is not the first to support 4G but surely the least priced one. The 4G network can be used only if available , otherwise it uses the 3G network
Operating System – The 4.2 Jelly bean Android operating system can be updated as per requirement without any system functioning coming into play.
Display- the 6.3 inch TFT touch screen has multi touch functioning and supports a resolution of 720x 1280. The display is very user friendly and effortless to use. The bright display of the phone has turned eye balls throughout and is one of the main reasons for making the phone more attractive.
Camera – Samsung Galaxy Mega Features an 8 megapixel camera which is Samsung 2012 built in. The primary camera has a LED flash along with it which is provided to click better quality pictures in low light conditions. The phone sports a 1.9 megapixel front camera. Both the Samsung Galaxy Mega 6.3 and Mega 5.8 have same features like smile detections, auto focus and HDR modes. These features are surely to take phone photography to higher levels.
[/check_list]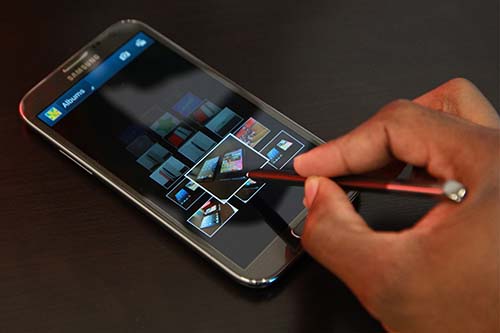 Samsung Galaxy Mega Features (Mega 6.3 and Mega 5.
Samsung Galaxy Mega Features are:
[check_list]
Processors – The processor is built for extreme performance with great speed. The Exynos 5250 is a power packed dual core processor that is built to handle immense pressure and work load. The dual core 1.7 GHz is no slouch and performs like a dream. To support the Exynos 5250 the phone has been provided with 1.5 GB of RAM.
Wi-Fi – Now a day's every phone is provided with a Wi-Fi. But the Samsung Mega Wi-Fi is something that can top specs charts easily. The dual band Wi-Fi allows multimedia sharing between even TV and all other phones on the same network. The Wi-Fi 802.11 is an immense performer that has no connectivity issues and any other problems.
GPS – The Samsung GLONASS feature has been a trademark of all Samsung smart phones but now the Galaxy Mega has included GPS assist that is surely to make map and GPS system much more efficient and easy to use. The map quality (level of detail) has also improved. 
[/check_list]

The Samsung Galaxy Mega Features and Samsung Galaxy Mega Specifications are quite attractive and impressive. The Samsung Mega 6.3 and Mega 5.8 are to make a heavy impact on the market. The phones have looked after the needs and requirements of the customers. Thus a good market base is expected. The Samsung Galaxy Mega Price ranges between 25,000 to 27,000. Thus it is quite handy on the pocket.
Disclaimer: All information on Samsung Galaxy Mega Features and Specifications, Price pages has been compiled from their respective official websites or through public domain sites and leading newspapers. Although, We have taken reasonable efforts to provide you with accurate information, but Techsute.com assumes no responsibility for the accuracy (or inaccuracy) of the Information of Samsung Galaxy Mega Features and Specifications, Price and other information mentioned of this page, and would advise you to verify it from the official product provider. If you are an mobile manufacturer or would like to update or change information, or would like to advertise on our site please contact us