The new Sony Xperia Sp is one of the best smart phones launched by Sony. It has got the best features of the products of Sony. People are craving all over the world to grab this smart phone as soon as it got released. It has got an awesome build quality and the texture is perfect. Sony Xperia SP Features and Sony Xperia SP Specifications include a large 4.6 inch display. Undoubtedly this display has the Sony's Bravia engine. Unlike other Sony smart phones; this phone has the latest Bravia 2 engine. This Bravia is better than before. The Sony Xperia SP Price is not that high.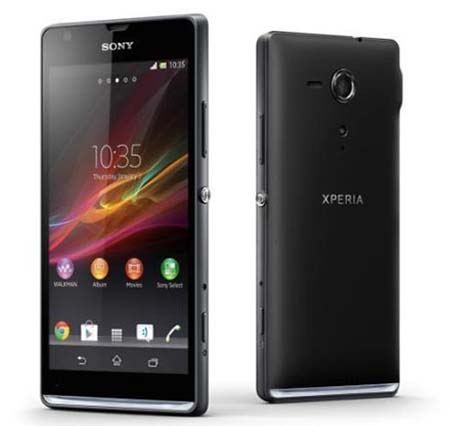 Sony Xperia SP Features
The best of Sony in one phone:
The Sony Xperia SP Features also include the android version of this phone. This phone comes with android Jelly Bean OS. The Sony Xperia SP Specifications include the dual core processor of this phone. The phone has a 1.7 GHz dual core Qualcomm MSM8960 Pro Snapdragon processor. This phone has a large internal memory. It has 8 GB internal memory. Out of this memory, 5.8 GB is available to the users. The rest of the memory is used by the system for the various preinstalled apps and system processes. The internal processing of this phone is very good. Multi tasking can be done very smoothly on this phone.
The phone does not face any lag:
This is facilitated by the 1 GB RAM of the smart phone. The external memory of the phone can be expanded up to 32 GB. This is quite enough space for installing outside apps and keeping multimedia stuffs. The Sony Xperia SP Price is very less compared to the large features provided by the phone. The Sony Xperia SP Features also include an 8 MP rear camera and a VGA front camera. There is also a LED light for taking pictures in dark. This phone supports sweep and panorama mode. Sony Xperia SP Specifications support 2G, 3G and even 4G. It comes with Bluetooth 4.0, NFC and USB.
The Sony SP price is quite low compared to the features:
There is also Wi-Fi device on this phone. The battery capacity of this phone is 2370mAh. The Sony Xperia SP Price is Rs.27490 and is available almost everywhere now. This phone supports all the bands of network. Net surfing is awesome and flawless in this phone. The phone has been made very slim and light weight. The handset is strong enough to withstand light jerks and mishandling. So this phone is a total package in the market of fabulous smart phones.