Smartphones like the iPhone can be confusing to many people and they do not want to explore any unknown fact in it without any guidance. Many tend to sell out their iPhone without deleting any personal info. For those who want to Erase iPhone Personal Data it is advised to read this article thoroughly. Here you will get to know the process step by step.
How To Erase iPhone Personal Data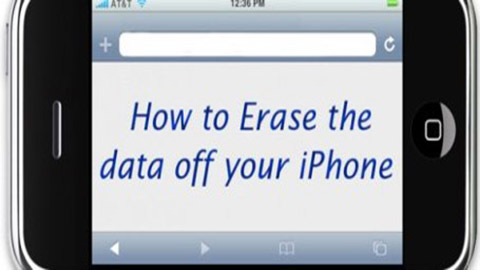 Backup iPhone's Data
Before you Erase iPhone Personal Data make sure to keep all its backups as there might be some important data which you require later. The backup can be done via iCloud or iTunes.
On a daily basis iCloud generally stores all your phone data but for safety you can backup your data manually. Follow the steps to do so:
Step 1: Make sure that you are connected to a Wi-Fi or internet network via your device.
Step2: Now the settings application needs to be launched.
Step3: Navigate the iClouds and search for Storage and Backup.
Step 4: Tap on the given option Backup Now and your work will be done.
Now another way to backup the contents in your phone is via the iTunes. Follow the steps to do so:
Step 1: Connect the iPhone to your PC which you generally synchronize with.
Step 2: Open the iTunes and make a selection of the iPhone you use under Devices.
Step 3: Right click on the device and make a selection on the Back Up option.
Erasing Data on iPhone
Now that you have created a backup of all your iPhones data you can Erase iPhone Personal Data. Follow the steps to delete all data:
Step 1: Navigate your phone to go to Settings.
Step 2: Click on the General option over there.
Step 3: Scroll downward until you see the Reset option
Step 4: Now click on the Erase all content and settings option.
Step 5: If any pass code is set by you from beforehand then give it here.
Step 6: The device will ask you for the last time whether or not you are willing to reset your phone.
Step 7: Make a selection on the Erase iPhone option.
These are all that you are required to do in order to Erase iPhone Personal Data. Make sure to create a backup before you delete anything on your device. Hope the above information was helpful to you. Stay connected for more news and updates related to the topic.