There are large numbers of people now using android smart phones. There are several complexities arising among the android users. One such common problem is the problem of having a slow cell. People want to have a phone which works smoothly. So, here are the ways to Speedup Android Smartphone.
Tips to Speedup Android Smartphone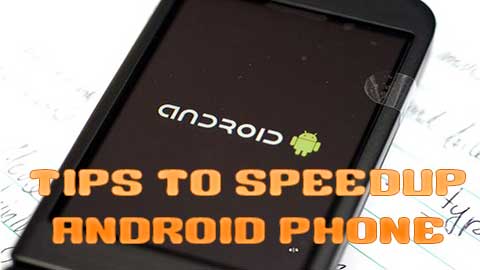 Tips to speedup android smart phone:
First and foremost the cache memory has to be cleared on a regular basis. Each time the apps are opened, the app occupies some space on this cache memory. This memory remains occupied even after the app is closed. The memory has to be cleared manually. In the settings and the apps option, the cache memory occupied by individual apps will be shown which has to be cleared on a regular basis.
There are often many apps which do not come into effect but just occupy the memory space. There may be some apps which were never used but it keeps running in the background. The user may not be aware of it. Those apps have to be found out and removed at once as those slow the phone down.
The android phones come with default app launchers and they are pretty good. But still if anyone wants to have some external app launchers, they can easily get those from the Google Play Store. These app launchers not only make the launching of apps faster, but also give a new outlook to the UI of the android device. One such app launcher which is very effective is the Lightning Launcher. It can be availed from https://play.google.com/store/apps/details?id=net.pierrox.lightning_launcher
There are many widgets and shortcuts that get added in the home screen from many apps. Out of these widgets and shortcuts, it may happen that they are never used only. So these widgets and shortcuts must be removed to Speedup Android Smartphone.
There are many apps such as Gmail, Facebook, Twitter, etc which eats up memory as those performs background data running. All syncing is not needed most of the time. So only those apps must be synced which are needed actually and thus the memory is saved as well as battery.
All the above tips are really helpful to Speedup Android Smartphone. Clearing the cache and temporary files are the main things. Those things simply occupy the RAM of the phone and disable the phone from working smoothly. The above tips will let a user make his or her android phone work smoother and faster.