Ever thought of the things you could do to enhance the appearance of your Smartphone? Did you purchase a Smartphone quite recently and are you enthusiastic to learn some Tips and Tricks after Purchasing New Smartphone? Well, if your answers to these questions are yes! Then you've probably stumbled across the correct page. Simply go through the following guidelines to know better about your Smartphone.
Follow these Tips and Tricks after Purchasing New Smartphone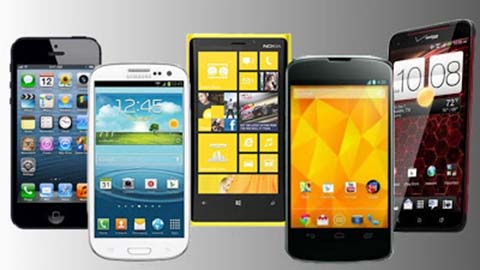 Smartphone; Screen-guard tips for the new users
Well, if you've purchased a Smartphone lately, you also need to apply a screen guard over it. In order to proceed with it, first get your screen guard box right next to you. After this, wash and dry your hands accordingly. Get the room full of steam before applying the micro-guard. Switch your phone off and apply it carefully, also keep it perfectly straight. As soon as you've done this, rub of the screen guard with a dry cloth. You can also use a credit card to press the air bubbles out of the Smartphone.
How to clean Your Smartphone?
Cleaning your Smartphone is an easy job. Begin by switching your phone off. After this rub off the dust from your phone with a clean, dry cloth. Moisten the cloth and press on the deeply affected areas for a better cleanup.
Tips for your Smartphone cover
While choosing your Smartphone cover, make sure that it can withstand apt wear and tear. You can choose a ballistic hard core cover which is endowed with four layers for the best results. Apart from this, you can even use the tough extreme case mate which supports your phone from the lateral and anterior portions. Try to choose a hardy cover for the best Smartphone experience.
Tips for saving battery life
Dim the screen brightness and switch of the Bluetooth whenever possible in order to save your Smartphone's battery life. Also, do not leave the apps constantly running in the background, and turn of the Wi-fi whenever you do not require it for saving an optimum amount of energy. Turning of non-essential notifications and minimizing the use of vibration mode will also help you in this regard.
Tips for Android, windows and apple Smartphone users
Android, windows and apple allows you to use keyword shortcuts instead of entering the entire email addresses.
Again, regarding photography tips, if you wish to take a time sensitive photo, try capturing a video instead, thereby taking the screenshot. You will aptly find the quality to be enhanced.
Set your Smartphone in airplane mode, while you're watching a movie. This will save you battery by turning off the unnecessary vibrations.
The mentioned Tips and Tricks after Purchasing New Smartphone, are equally applicable for Apple, Android and Windows Smartphone. Follow these Tips and Tricks after Purchasing New Smartphone to enjoy the best of your Smartphone and also to have a better and much more enhanced Smartphone experience. From the screen-guard tips, to battery saving tips or even the Smartphone cover tips, these guidelines will effectively help you to maintain your Smartphone better.