Have you ever wanted to emulate your android apps on iPhone? Do you wish to know whether there are some apps which can help you in this regard? Well, think no longer as the benchmarks below will effectively help you in this regard. Simply give in a quick read in order to grab a deeper insight about the procedure with which you can emulate Android apps on iPad. Simply give in a quick read in order to grab a deeper insight about the subject.
How To Emulate Android Apps On iPad Without Jailbreak?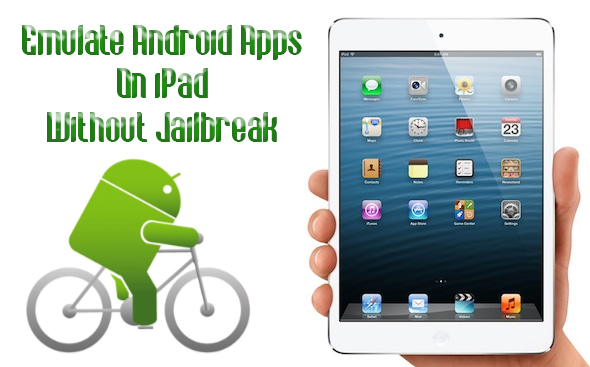 Why shift android apps to iOS?
Many individuals might have their favorite Android apps, which they desperately want to see in iOS, due to the less number of apps provided by the latter. One such application is Google Play Music app. The amazing interface and design of this application lures many individuals to use this on iOS. In fact, with no official music app on iOS, this Google music play can turn out to be immensely purposeful in all regards.
Lucrative Android expertise for iOS
Many a times, various individuals had their try in bringing Android apps in the gadgets for apple. Again, in the year 2011 Alien Dievik 2.0 came to existence and was brought forward by Myriad, which again is a cloud based application that allows the users to run various Android applications on iPad device. And soon, the process to emulate Android apps on iPad succeeded holistically.
Manymo; an innovative app
Though Alien Deivik 2.0 turned out to be a very purposeful app, however, with the advent of Manymo, people turned to get inclined to the latter accordingly. Manymo is none other than a simple free tool which enables you to run varied Android applications on different versions of iPhone, iPad or iPod touch. You will find that manymo has a tab known as the Launch emulators. Here, you can always fill the APK data which remains stored in your Laptop or Computer or a random URL.
You can store this information simply in order to use them later, without having to complete procedure from the beginning especially when you are using a mobile. Manymo further offers myriad types of operating systems for Android including Gingerbread 2.3, Jelly bean 4.2 coupled with an array of displays and interfaces.
As mentioned earlier manymo is an innovative tool and it does not require any kind of installation. All you have to do is, open your chosen browser and then use Manymo from it accordingly.Being a free app it doesn't cost you any sum. However, the only and the major defect of Manymo is that you cannot download Google play from it. Nevertheless, with its myriad features and lucrative functions this app is definitely worth using. https://www.manymo.com/
Thus, to sum it up all, the procedure to emulate Android apps on iPad is relatively easy and all you have to do is follow some certain guidelines and download the mentioned apps accordingly. These apps indeed offer you the best of features and the most effective of functions and so, it surely is a very viable decision to opt for these apps.