After the huge success of some of the earlier smartphones like A110 and A116 HD, Micromax has decided to include another budget mobile in its coveted Canvas Series. Only this time, Micromax has decided to venture the world of 3D technology. Called the Micromax Canvas 3D A115, this latest gadget from the stable of Micromax is expected to hit the market by May 2013. So let us explore Micromax Canvas 3D A115 Features and Specifications.
Micromax Canvas 3D A115 Features and Specifications
Display
The Micromax Canvas 3D A115 features a 3D capacitive touchscreen display capable of showing 16 million colors. The screen is 5 inches long diagonally and has a resolution of 480 x 800 pixels. The pixel density of the display is 187 ppi.
Hardware and OS
Considering Micromax Canvas 3D A115 price, it can be classified as a mid-range smartphone. Despite that, the Micromax Canvas 3D A115 has a 1.2 GHz dual-core processor, a 4GB internal memory and 512 RAM. A115 runs on the latest version of Android OS, v4.1.2 (Jelly Bean). Apart from all these, it has three sensors – Accelerometer, gyro and proximity and an in-built A-GPS support. Lastly, a 2000mAH Li-Ion battery keeps A115 up and running up to 4 and a half hours straight.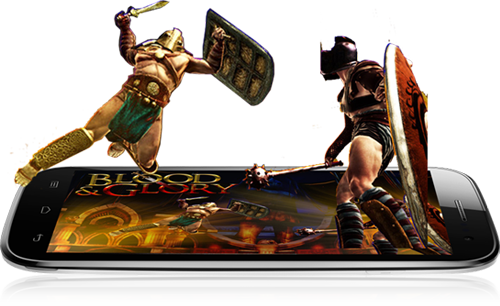 Micromax Canvas 3D A115 Camera
The Micromax Canvas 3D A115 specifications include a 5-megapixel camera capable of shooting pictures at 2560×1920 pixels and a secondary VGA camera at the front. The 5MP camera lets you take super clear photos and also record videos at 720p. The Dual LED flash light lets you take snaps and videos even in low light conditions. The 0.3 MP front facing camera lets you video chat and take self-portrait pictures.
Connectivity features
The Micromax Canvas 3D A115 supports GSM Dual SIM and a HSDPA 2100 3G Network.  The Wi-Fi 802.11 b/g/n and Bluetooth 4.0 of A115 allows a user to connect wirelessly to any network or other device.
3D Facility
From the name itself it is clear to us that the Micromax Canvas 3D A115 Features are heavily based on its 3d capability. The 12.7CM 3D screen with Naked Eye technology lets you view pictures, watch videos and play games in 3D without requiring 3D glasses. You can also capture pictures in 3D format using its 5MP primary camera. You can also enjoy 3D gaming where the characters seem to come to life! Canvas 3D also has Micromax 3D Space where you can download 3D videos and games and so much more.

Availability and Expected Price
According to rumors coming from the Gizmo world, Micromax Canvas 3D A115 Price is likely to around Rs. 9999. It is likely to hit all major cities of India including Chennai, Hyderabad, Bangalore, Mumbai, Pune and Delhi by the end of May this year.