Apple has launched a series of iPhones over a long period of time. All the phones were very successful and have seen gigantic sales throughout the world. People are very happy to use the smartphones made by Apple Inc Corp. The phones work on Apple's iOS, the operating system made especially for Apple mobile devices. No other phone in the market has iOS. Recently Apple's next  iPhones launched as the iPhone 5S. This has been Apple's naming convention for the past few years. Although this was slightly changed when Apple launched Apple iPhone 5C, a mid budget phone along with Apple iPhone 5S. Apple iPhone 5S launched on September 10th. Lets discuss about Apple iPhone 5S Features and Specifications.
Apple iPhone 5S Features and Specifications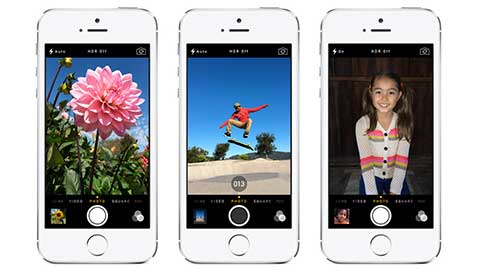 The iPhone 5S display
The iPhone 5S was an improvement in its display specs. Apple iPhone 5S features 4 inch Retina display. The display will support multi-touch with support for up to 10 points. The display comes with 640 x 1136 pixels of screen resolution with 326 ppi pixel density. It is certainly good screen with excellent colors and viewing angle. 
A better camera in the iPhone 5S
The iPhone 5S sport a 8 megapixel camera as seen in iPhone 5 but this time with bigger sensor to capture more light in individual pictures, so that you will get a great image quality, even in low light condition. The design layout of the rear camera remained same. 1.2 megapixel face call camera quality also increased. Rear Camera is capable to record Full HD 1080p video @ 30fps and 720p video @ 120 fps, which is a great addition.

Fingerprint reader and other specs
Apple iPhone 5S will have a fingerprint scanner, which can improve security. The fingerprint sensor will be added into a slightly convex home button made. The storage capacity in the iPhone 5S will be 16/32 and 64 GB. The iPhone 5 is expected to packed with 64 bit Apple's Dual Core A7 processor, PowerVR Series 6 GPU and will sport a Qualcomm chip that is capable of supporting worldwide 4G networks. This means that an iPhone 5S bought in one country will work seamlessly in other countries as well.
It will come with Nano-SIM support, 1 GB RAM, Wi-Fi 802.11 a/b/g/n, dual-band, Wi-Fi hotspot, Bluetooth 4.0, Micro USB 2.0 and Non-removable Li-Po 1560 mAh battery.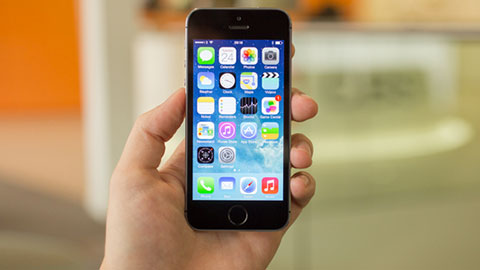 Apple iPhone 5S Price
Unlocked Apple iPhone 5S Price in UK – £549 for 16 GB, £629 for 32 GB, £709 for 64 GB
Apple iPhone 5S Price in USA for 2 Years Carrier Contract ( AT&T, Sprint, Verizon) – $199 for 16 GB, $299 for 32 GB, $399 for 64 GB
Apple iPhone 5S Price in USA contract free on T-Mobile – $649 for 16 GB, $749 for 32 GB, $849 for 64 GB
Apple iPhone 5S Price in India is Expected around Rs. 50000 for 16 GB Model.
Conclusion
So the thing that can be said for certain is that Apple iPhone 5S Features are better than the previous ones.