Google Glass is an awesome innovation of science. It is just unbelievable how wonderfully the Google team has crafted it. A device of this sort can ever come up was just never imagined. It is a super trendy and lightweight device that can be carried anywhere. It is worn as a simple spectacle. Google Glass Features include lots and lots of things, so the list might not end. First and foremost, Google Glass Specifications include the fantastic build quality of the device. It is like a simple spectacle that fits on any face. There are two nose pads for better fitting of the glass.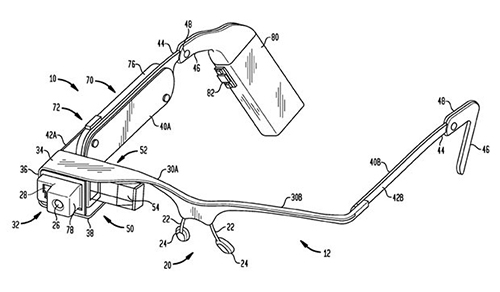 Google Glass Features and Specifications
Google Glass Price is quite low compared to the features:
Compared to its features, the Google Glass Price is also not that high. This device offers a 25 inch HD display from a height of 8 feet. So this is just too good. It can shoot pictures of resolution 5 MP. A 5 MP picture is quite good for domestic printing purposes. So this camera quality should not have any problem. A device without any lens is offering a camera of 5 MP. So a better quality camera should not be expected. It performs video recording at a resolution of 720p. It is another of its awesome Google Glass Features.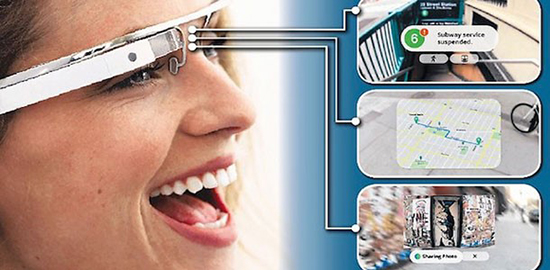 Connectivity is via Wi-Fi or Bluetooth:
The audio output and input of this device is via the technology of the Bone Conduction Transducer. This comes under the technical Google Glass Specifications. All the connectivity of this device is via Wi-Fi and Bluetooth. It offers a Wi-Fi of 802.11 B/G. Google Glass Price has been estimated to be around $1500. This is not too high is compassionate to the huge benefits and for a device like this. This device has 16 GB of total flash storage capacity. Out of this, 12 GB is the usable storage. So the storage capacity is optimum. It provides brilliant battery life.
Great battery backup:
It gives a battery backup of one full day with random usage. Some Google Glass Features like the Video and Hangouts suck out more charge. Google Glass Specifications include a micro USB cable and charger for the device. This device is compatible with any Bluetooth supporting phone. There is an app called My Glass companion. This app runs on Android ICS or higher version. This app helps Google Glass to use GPS and SMS Messaging. This will be available in attractive design and Charcoal, Tangerine, Shale, Cotton, Sky color shades. Google Glass Price is quite low when all these features are considered. So this device is just a gift of gab.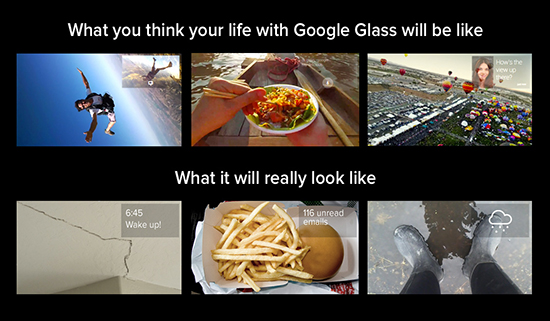 Google Glass Specifications and Features
[check_list]
HD Display

Android 4.0.3 and higher

No official information about display resolution, 640×360 suggested, as it is recommended for app developers

5-megapixel camera, capable of 720p video recording

Wi-Fi 802.11b/g

Bluetooth 4.0

16GB storage (12 GB available)
[/check_list]
This article was written to give you a brief idea about Google Glass Features, Google Glass Specifications and Google Glass Price. If you like our article please share this article on social media.