As it its known to all of us that nowadays market is full of new phones each are of good quality. Samsung Galaxy S4 Zoom is one such product which is supposed to be launched soon in the market. In this article we are going to learn about the Samsung Galaxy S4 Zoom Features and Samsung Galaxy S4 Zoom Specifications.
Samsung Galaxy S4 Zoom Features and Specifications
Display
One of Samsung Galaxy S4 Zoom Features is that it has a wide 4.3 inches Super AMOLED Capacitive touch screen consisting of 16 M colors. The screen has a resolution of 540 x 960 pixels and the pixel density of 256 ppi. The device definitely supports multi touch.
Connectivity
The device supports both 2G and 3g but unfortunately do not support 4G. The handset does have GPRS and EDGE. The Wi-Fi of the device catches wireless signals from a wide range and do not drop them easily. The 4.0v of the Bluetooth helps the user to transfer files and data with a lot of ease. Overall its Connectivity is quiet good.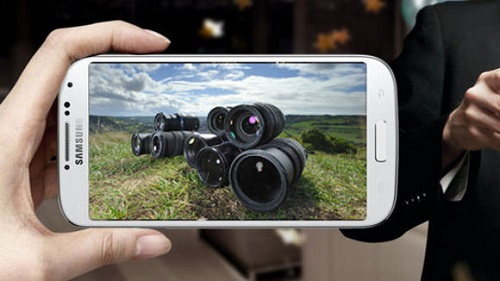 Samsung Galaxy S4 Zoom Camera
Another important matter which falls under Samsung Galaxy S4 Zoom Specifications is its camera which is quiet impressive. The device is provided with a 16 MP auto focus camera and has LED flash. The pictures taken in the device is of high resolution.  Videos recorded in this handset are of full HD (1080p) quality and they are captured at 30 frames per second. Nearly all formats of video will run on this handset. The devices supposes to be best in this field and promises not to let down it users.
Hardware and OS
The OS of this device is Android which is of 4.2.2 (Jelly Bean) version. The brand does promise to provide the latest updates related to the OS. The device comes with internal storage of 8 GB and consists of a RAM of 1 GB. The hand set is provided with a card slot supporting up to 64 GB of memory chip. Some of the sensors present in the device are Gyro, Accelerometer, Compass and Proximity sensor. This is overall quiet good as far as the Samsung Galaxy S4 Zoom Price is concerned.
Many facts and configuration are yet to be known about the device. The Samsung Galaxy S4 Zoom Price is also yet to be disclosed. The device is expected to be launched in the mid quarter of 2013. Till then many facts of it remains unknown.
Disclaimer: This phone is not officially confirmed or announced for market release yet. Above mentioned details and images are based on rumors. Name, specifications and design are subject to change. but Techsute.com assumes no responsibility for the accuracy (or inaccuracy) of the Information of Samsung Galaxy S4 Zoom Features and Specifications, Price and other information mentioned of this page, and would advise you to verify it from the official product provider. If you are an mobile manufacturer or would like to update or change information, or would like to advertise on our site please contact us