Till date LG offered us an exquisite range of Smartphone and now, it surprises us all the more with its new Optimus L9. This phone is a brilliantly designed, sleek built device with a metal body finish. In fact, the L9 offers you with an exquisite Smartphone experience. Read on to know better about LG Optimus L9 II Specifications and features.
LG Optimus L9 II Specifications and Features
LG Optimus L9 II Specifications
Like other leading Smartphones, L9 also comes with the new version of Android, the Ice Cream Sandwich. It is the latest operating system launched by the famous developer, Google. The device is powered by a 1GHz Dual core ARM cortex processor coupled with a 1 GB of RAM. You can therefore, experience the smooth and swift performance of a superb phone by simply using this device especially in the time of multi-tasking. Gaming is also pretty exciting and lag-free, here, especially because of its built-in PowerVR SGX540 graphics card.
The L9 is boosted with the latest 3.0 user interface, which helps to change the usual Android stock interface functions. Again, this is a full capacitive touch phone with a candy bar finish.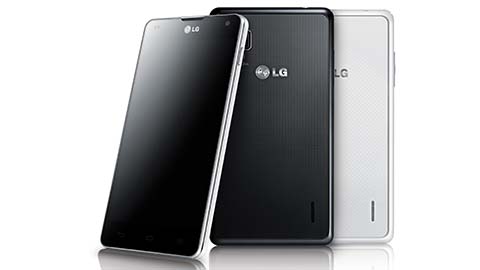 The screen size is of this Smartphone is 4.7 inch with a qHD screen, which is big enough for experiencing a great HD video clarity from your Smartphone. The screen resolution is 960 x 540 pixels with a colour depth of 16 M. You can thus, get fresh image clarity with a view of reality.  It has an IPS display option on the new L9 to expand your angle of views as well.
LG Optimus L9 II Features
The L9 delivers a powerful 5 Mega pixel rear camera provided with an LED flashlight for illuminating the subject and also an added autofocus options. There is an inbuilt front camera for video calling facility.  You can also record HD videos right from your Smartphone with a 1920 x 1080 resolution at 30 fps.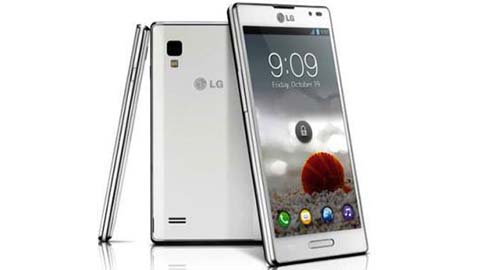 Connectivity options provided, like EDGE, GPRS, 3G and WI-fee for transferring data and browsing websites. A micro USB v2 slot is provided for transferring data from your Smartphone to other devices like, Laptop or Desktop.  This device also comes with a tethering option for sharing your bandwidth data by using Wi-Fi hotspot. Pre-installed navigation technology like GPS and Google maps are also provided.
The LG Optimus L9 is powered by the Li-Ion 2150 mAh battery that caters a talk time of about 12 hours on all available 2G network. An in built memory of 4 GB is packed for installing applications and storing data on the device and can be extended up to 32 GB by using a MicroSD card.
Again, the LG Optimus L9 II price is pretty cost effective for a Smartphone, as it comes in a price of Rs 16,999.